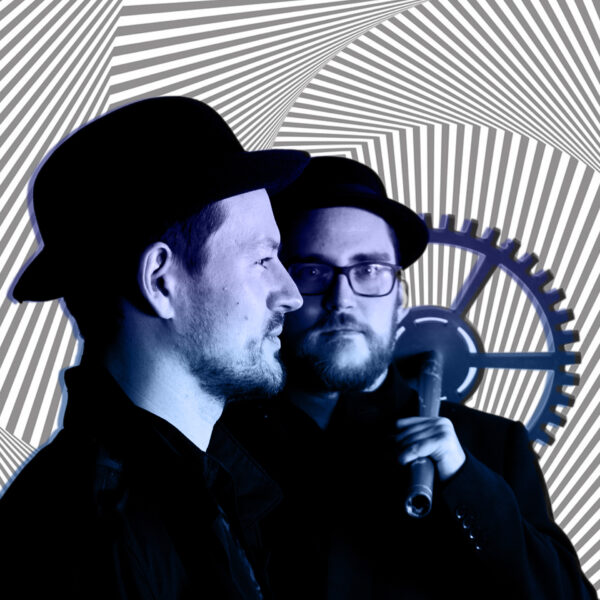 NORÐIR
Indietronic Time Travel
New Single "How To Sail Your Ship (2077)"
OUT JANUARY 14TH
ABOUT THIS SONG
In "How To Sail Your Ship (2077)" NORÐIR travel to the the year 2077 and Viktor meets his older self in his 80s, the last chapter of his life. The lyrics in this song are what his older self is telling him.
This song was written during the 1. pandemic lockdown in Germany when Viktor was confronted with the thoughts of impermanence, aging, and also the value of gratitude and being present.
In "How To Sail Your Ship (2077)" reisen NORÐIR in das Jahr 2077 und Viktor trifft sein älteres Ich in den 80ern, das letzte Kapitel seines Lebens. Der Text in diesem Lied ist das, was sein älteres Ich ihm sagt.
Der Song entstand während der 1. Pandemie in Deutschland, als Viktor mit den Gedanken der Vergänglichkeit, des Alterns, aber auch mit dem Wert der Dankbarkeit und Gegenwärtigkeit konfrontiert wurde.
Time is so precious, let's not waste it living someone else's life.
It took me a long time not to judge myself through someone else's eyes.
The moment you realize, there is nothing lacking, the world belongs to you.
Happiness is, just like unhappiness, your proactive choice.
Nothing will work unless you do. So maybe it's time for a different view.
The more you celebrate your life, the more there is in life to celebrate.
Never be afraid of storms for you are learning how to sail your ship
The greatest mistake you can make in life is continually fearing that you will make one.
It's your choice to build your own dreams, or someone else will hire you to build theirs.
Never be afraid of storms for you are learning how to sail your ship
Never be afraid of storms for you are learning how to sail your ship